Aerotek Aviation LLC
For access to hard-to-find parts for Aging Military Jets & Helicopters and Commercial Turboprop Jet Aircraft, Aerotek Aviation LLC is here to help. We purchase inventories and we salvage spare parts from dismantled aircraft in order to offer support to operators who have difficulty finding spare parts for their aircraft. For details, please contact us today by calling 919-603-5832!
Giving Aging Aircraft New Life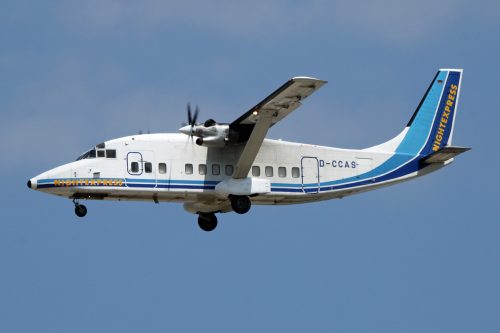 We currently have stock for the following aircraft and are looking to expand into other aging fleets: Short Brothers SD3-30, SD3-60, SD3-60 Sherpa and the C23B Sherpa. AV8 Harrier, C130, Bell & Sikorsky Helicopters. One way that Aerotek Aviation LLC supports these aircraft is by investing in repairs and overhauls of landing gear and hydraulics that have long turn-around times. We offer our customers the opportunity to Exchange their unit that needs repair for our unit that is ready to install and operate.
We have over 25 years of experience supporting the Short Brothers Plc Turboprop aircraft: SD3-30, SD3-60 and C23A, B & C. These U.K. manufactured legacy aircraft still have a wide number of applications in the world today; including, but not limited to: passenger, cargo, and sky jumping. Our mission is to keep these aircraft flying as long as they are productive and safe. In addition to our own stock, we stay in touch with other suppliers and operators who have stock and might be able to assist one another. Through our global network of buyers, sellers and repair stations, we're keeping aging aircraft flying much longer than could have been predicted by the manufacturers who no longer support these fleets.
We specialize in locating hard-to-find parts for turboprop fleets.
We're able to work with customers both nationwide and internationally!
Among our specialty parts are landing gear and hydraulics.
We have a complete, online, searchable inventory for your convenience. We list our inventory on subscriber based services: ILS, Partsbase, and StockMarket.aero(free search).
We welcome calls from customers seeking specific equipment and will do what we can to locate your desired parts or direct you toward someone else who can help.
Need a Hard-to-Find Spare Part?
From landing gear to hydraulic components and beyond, Aerotek Aviation LLC has the turboprop aircraft parts you're looking for. Contact us today to inquire about your unique needs.
Internationally Specializing in Hard to Find Spares for aging Turboprop fleets. Call for details!