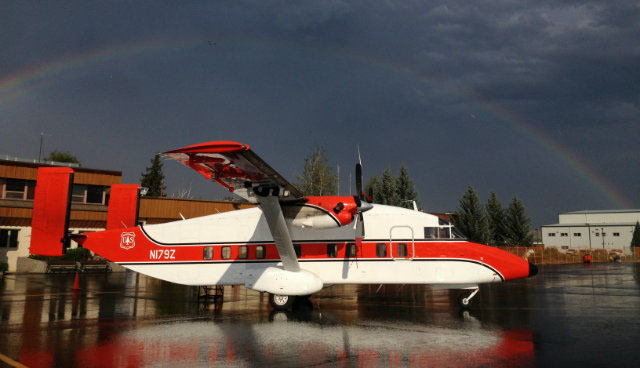 As many aging turboprop fleets begin to experience the wear and tear of time, they require component replacements to stay safe and functional. Unfortunately, many OEMs have ceased production of old turboprop parts or sell components at extremely inflated prices to justify continued production. Aerotek Aviation LLC offers aircraft owners a cost-effective solution by inventorying a wide selection of used turboprop parts in Oxford, NC!
We have a global network of parts salvagers and stockyards that we're in constant communication with to find and obtain parts that are sought after by aircraft owners. We reach out to companies who may be about to retire a plane to purchase that aircraft, simply so we can part it out! This ensures a continued circle of life for current owners of that same make and model.
From landing gear to avionics & instruments, we have an ever-growing collection of hard to find aircraft parts for out of production aircraft in Oxford, NC. And, our inventory is always changing with each part bought and sold. Take a look at some of the staples we frequently have in stock:
Rotable and consumable Stock for:
Shorts 330/360 and C23 military conversions
DeHavilland DHC-6 and Dash 7
AV8 Harrier
Bell Helicopters
Sikorsky Helicopters
Landing gear spares
Messier-Dowty Shorts 360
AV8 Harrier
Boeing 727, 737
DC 8, 9, 10
Whether you're looking for rotables to keep a de Havilland Dash 8 sky worthy or you have a need for a laundry list of shorts aircraft parts in Oxford, NC, Aerotek Aviation LLC stands poised to provide you with the materials you need.
Repair Services
Aerotek Aviation LLC has a close working relationship with several repair shops that still have capabilities and spares for working on the aging fleets. Contact us for assistance and/or referrals for your repair and overhaul requirements.
Buying parts
Are you in possession of a plane that's headed for decommissioning? Do you own an aviation salvage yard? Aerotek Aviation LLC is constantly searching for parts to add to our inventory and we're always seeking to forge new partnerships to keep our supply lines open. Feel free to get in touch with us if you have planes or parts in your possession that you believe may align with our needs!
Give us a call today at 919-603-5832 to learn more about our current inventory or to discuss buying/selling turboprop parts.